Overview
Introduction of Laboratory (Cone) Ball Mill, Small Ball Mill:
Lab ball mill is a new milling equipment. It is in the nature of high shell rotating speed, inner lining smoothly, high milling medium stowing ratio, many mediums, good grinding and polish effectiveness etc.
Compared with the same kind of milling machine, it has stable operation, feeding and discharging controlled by motor, fast and convenient, the time of operating selected, well distributed of the particle size, small over degree of
grinding, high grinding efficiency, small power consumption of each unit of materials. It is applied in labs for processing and fine grinding of artificial placer materials and ores in metallurgical, building material, chemical, light, coal, water conservancy, electric power, agricultural and geological industries. The product is produced by the only enterprise designated by the former Ministry of Geology and Mineral Resources, in compliance with the Industrial
standards.
Fetures of Laboratory (Cone) Ball Mill, Small Ball Mill:
The speed range is wide, abrasive, mixing and even everything. It is easy to install without foundation treatment. It's low noise, no dust pollution.
The performance is good to facilitate the work of cleaning, polishing sealing. The ordinary ore optional experimental study and manual resanding of ore, it is more appropriate to use the rod mill. The grinding equipment, it has features of a large amount of feeding, discharging, cylinder power control, without manual, grinding time can be arbitrarily set.
Installation test of Laboratory(Cone) ball mill machine:
1. The device should be installed in a level on the basis of concrete, with anchor bolts.
2. The installation should pay attention to when the host body perpendicular to the level.
3. After installation check the parts bolt loose and host doors are fastened, if yes, please tighten.
4. According to the dynamic configuration of the device power supply line and the control switch.
5. Check up, commissioning, test normal production can be carried out.
Maintenance of the Laboratory(Cone) ball mill machine:
* Bearing take machine of all load, so good of lubrication on bearing life has is large of relationship, it directly effect to machine of using life and running rate, thus requirements injected of lubricant must clean, sealed must good,
this machine of main note oil Department (1) turn bearing (2) roll bearing (3) all gear (4) activities bearing, and sliding plane.
* Newly-installed tires prone to loosening must be checked often.
* The work of each part of the machine is working.
* Check the degree of wear of wear parts to keep replacing wear parts.
* Mobile base plane, should be out of dust so that the machine cannot be broken when items are active on the base should not be moved, resulting in serious accidents.
* Bearing high oil temperature, should immediately stop checking reasons be eliminated.
* Turning gears in operation if the shock should immediately stop checking, and eliminate.
Lab Ball Mill Details :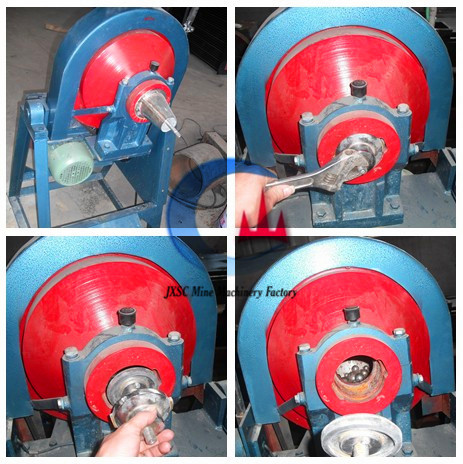 Production Site of Lab Ball Mill, Small Grinding Ball Mill:
For package of our Lab Equipment, we will use the Wooden Box packing to ensure its safety and stability during international transportation.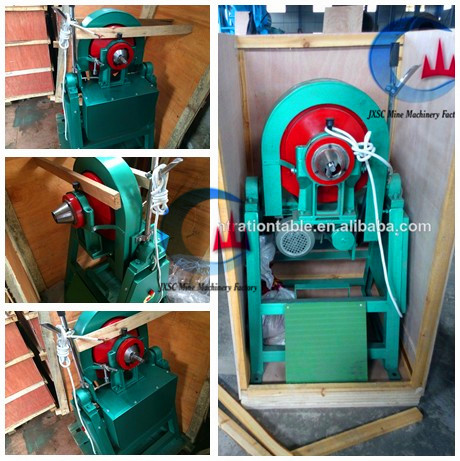 JXSC other hot selling Laboratory Mining Equipment for your choice:
Specifications
Client Site
Inquiry
Please enter your demand such as Raw material type, Capacity, Feeding material size, Final product size. To become our quality clients will have access to a 2%-10% discount of contract!