Overview
small mobile trommel http://youtu.be/vPPEwwkeHa0 mobile trommel washing equipment http://youtu.be/Ih4pwX5inTw
Advantages & Benefits of Gold Trommel Screen,Trommel Sieve
♦ Configured for classification, screening and grading
♦ Simple structure, higher reliability, low investment cost
♦ Large processing capacities
♦ Smooth running, low noise
♦ Easy maintenance
♦ Unique screen design, higher capacities, longer screen life and less blocking of mesh screen
Operation and Maintanance of Gold Trommel Screen,Trommel Sieve
1, First open the cage while driving screen, opens after feeding equipment; stopping the opposite;

2, Run three days before, to cage drum sieve every day check fasteners, if loose fastening in a timely manner. Periodically thereafter (or a week and a half month) cage screen fastener for checking and processing;

3, Housings, transmission should be checked periodically lubricating and fuel and oil in a timely manner. Axis bearings, 2nd lithium base grease, under normal circumstances, every two months filling grease, amount raised should not be excessive, otherwise easily cause bearing overheating. Bearings should be cleaned check once a year.

4, The long haul deactivate (more than 30 days) to restart the motor insulation should be shaking when measuring to avoid motor burn.
Two Types of Screen Metarial can be customized
Screen layer also can be customized: one layer, two layers, three layers follow your request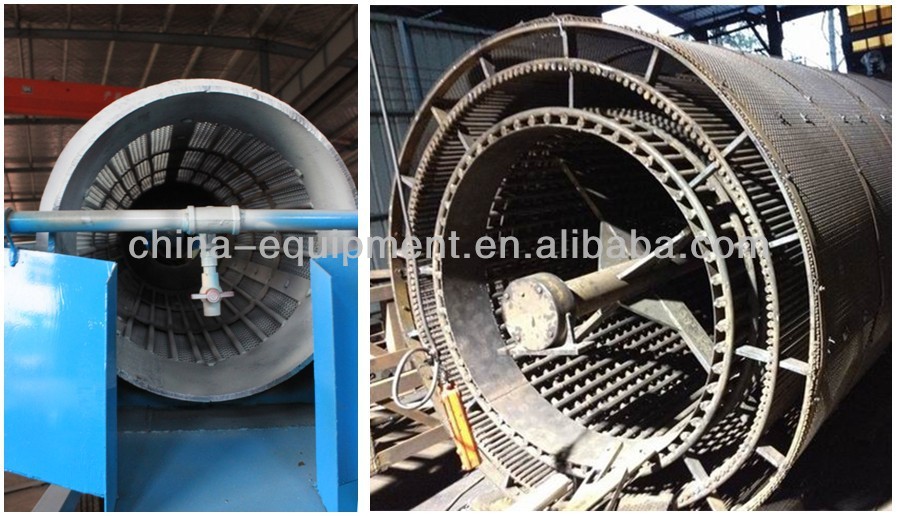 Specifications
Specifications of Gold Washing Trommel Sieve
Client Site
Small Mobile Gold Washing Plant for Sweden customer 10-15t/h
Alluvial Gold processing project from one of our Sudan customer, with capacity 25t/h, Gold trommel screen conjunct with Knelson type Centrifuge, Sluice box, and Shaking table:
Inquiry
Please enter your demand such as Raw material type, Capacity, Feeding material size, Final product size. To become our quality clients will have access to a 2%-10% discount of contract!