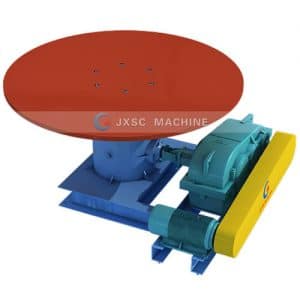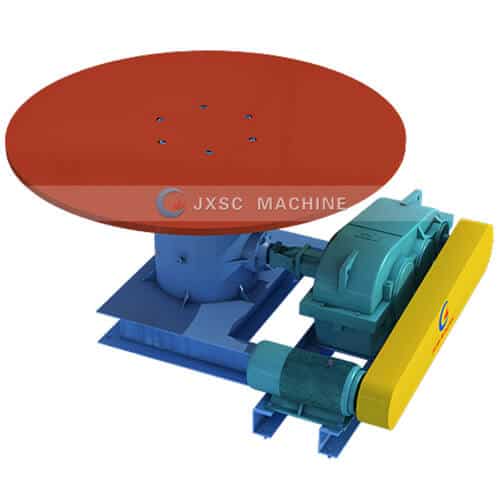 JXSC Disk Feeder is common feeder equipment for the non-adhesive medium and fine size materials. The size less than 80mm, such as coal, cement, clinker, limestone, shale, coal gangue, clay powder, granular or small block material. Dick feeders are widely used in the industries of mining, metallurgy, coal, building materials, chemistry, etc.
【Capacity】: 1-90 TPH
【Feeding Size】: Max 80mm
JXSC Disk Feeder Advantages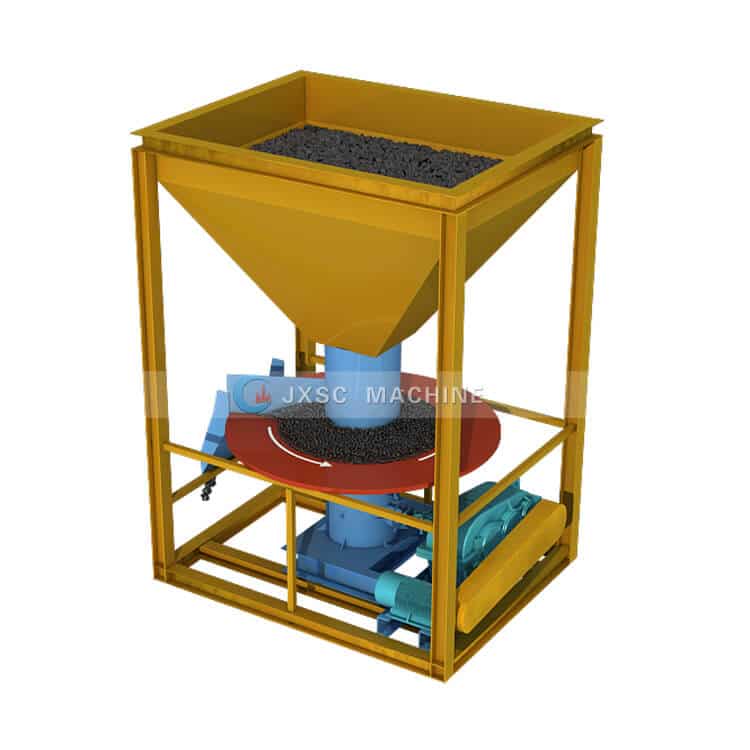 The disk-type feeders divide into DK, DB, KR, BR, and the motors have alternating current dynamo and adjustable-speed motor. The ore disk feeder is composed of a driving device, feeder body, metering belt conveyor and metering device. The feeder and the belt conveyor are driven by a set of driving devices, whose electromagnetic clutch has the function of opening, stopping and function conversion of the feeder. It can feed the material to the next working procedure uniformly and continuously.
Simple structure, reliable operation, and convenient installation
It can fully operational
Light Weight, small size
Long service life and convenient maintenance

The bulk material is loaded into the receiving cylinder from the hopper, and the material is piled up on the disc without the wall of the receiving cylinder by its own weight. By adjusting the clearance between the sleeve and the disc by adjusting the bolt, the natural heap angle of the material on the disc can be controlled.
When the disc rotates, the material is evenly scraped to the outside of the disc by the discharge knife on the disc. With the disc rotates, the material is uniformly scraped into the receiving hopper by the unload knife. The disc operates continuously to achieve a uniform feeding operation. Adjust the gap between the unload knife and the disc, it can control the amount of feed. When working, the motor drives the disc mounted on the worm gear reducer to rotate through the belt pulley.
Specification of Disc Feeder
JXSC Other Series Feeder Machine