Application Field
Quarry, crawler sand, dry mortar, mechanism sand, power plant desulfurization, quartz sand, etc.
Suitable Material
Pebble, granite,basalt, iron ore, limestone, calcite, quartz and diabase.
Product Introduction
Vibrating feeder can send the massive, granular materials into feeding device from the storage bin in uniform, timing, continuously. It can feed continuously and uniformly crushing machine in sand-make line and screening of rough materials. Widely used in crushing, screening equipment in metallurgy, mining, mineral processing, building materials, chemical industry, abrasive and other industries.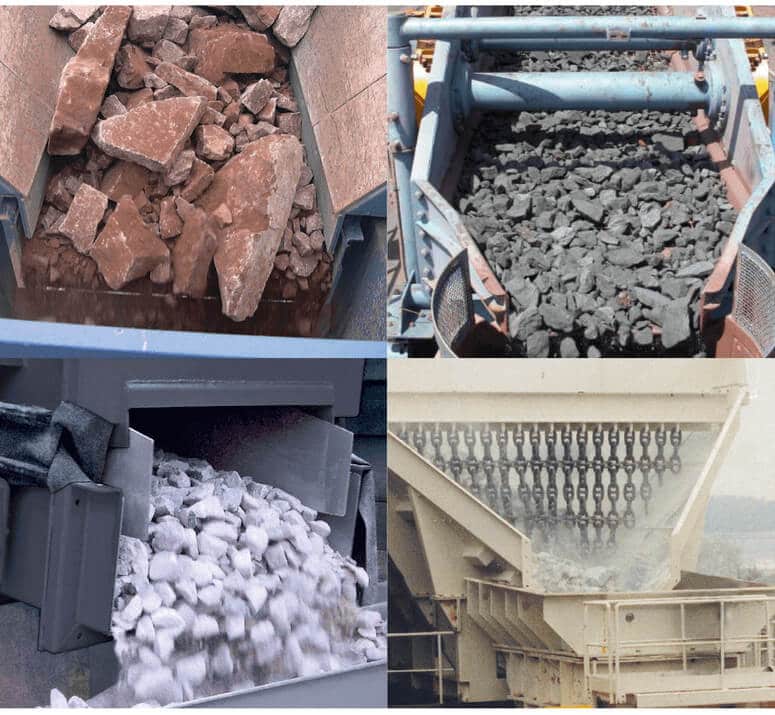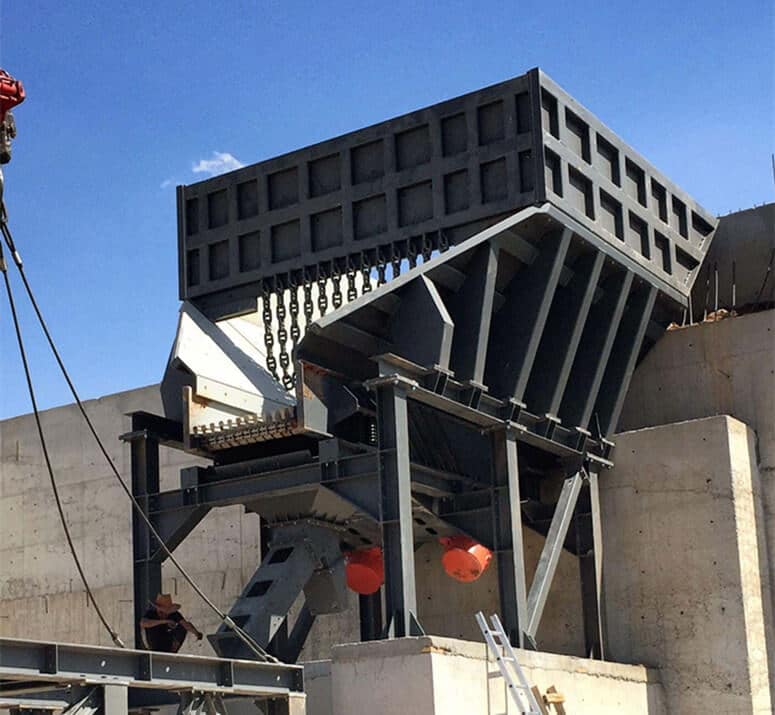 Working Principle of Vibrating Feeder:
Vibrating feeder is composed of a feeding trough, vibrator, spring support, driving device, etc. Body vibration feeder vibration source is the vibration exciter, which is composed of two eccentric shafts (main, passive) and gear pair. The motor drives the driving shaft through the belt, and the driving shaft gear drove shaft rotation. The driving shaft and the driven shaft reverse rotation at the same time, the body vibration, so that the material continuous flow, achieve the purpose of conveying material.
Performance characteristics:
Small volume, light weight, simple structure.
Easy to install, repair, low operation cost.
High efficiency, good feeding capacity.
Low noise, low power consumption, high power factor.
Stable vibration, even feeding, long service life.