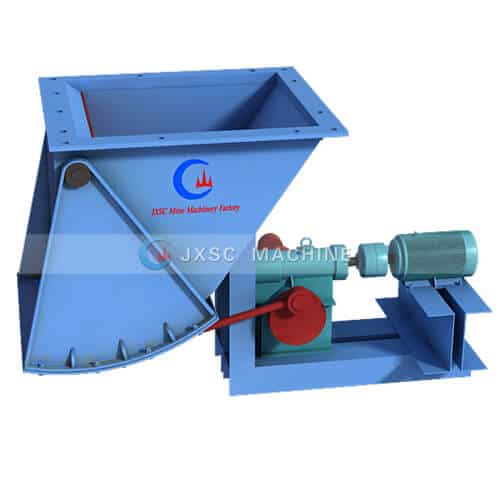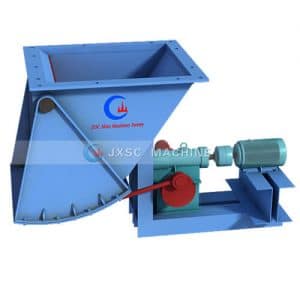 Swaying Feeder is also known as a mining pendulum feeder. It is suitable for quantitative feeding of the small size and heavy materials. The feeding size should smaller than 100mm. But it isn't suitable for feeding the viscous materials, large size, and dry powder materials. Otherwise, the outlet of the swing feeder will stoppage, and appear dust pollution.
【Capacity】: 1-50 T/H
【Feeding Size】: 0-50mm
JXSC Feeder Machine Advantages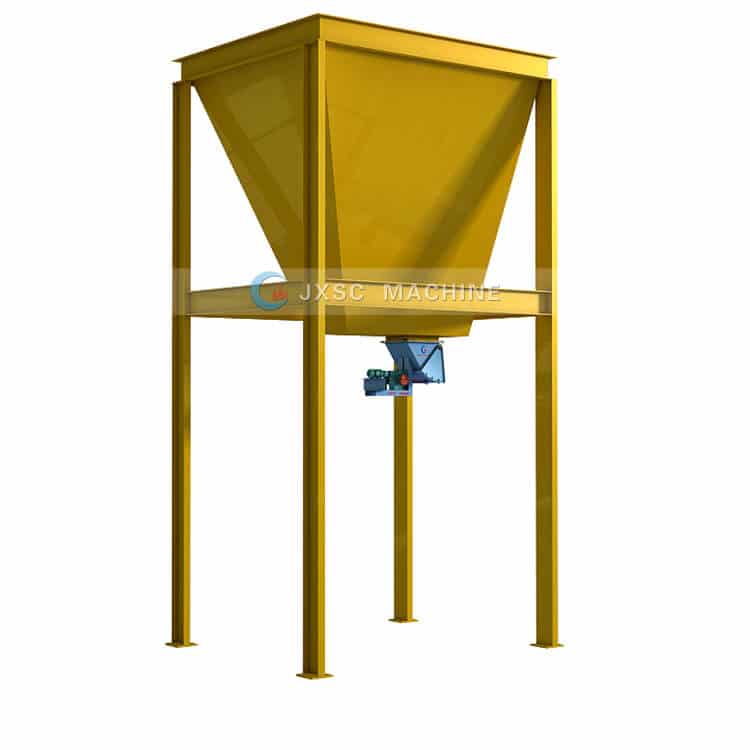 Mining Pendulum Feeder is an equipment for the ball mill feeding. Works together with belt conveyer in rock ores processing plant, such as rock gold, rock tin ore, rock coltan, rock chrome ore, rock tungsten ore, ect. Due to the mineral feeder machine's structure is simple, the ease of operation, the power consumption few. It may adjust evenly the number of mineral deposits, so it obtains the widespread application.
Simple structure
Easy to manage
Long continuous working hours
Dust Pollution is small
Low failure rate

Swaying Ore Feeder Working Principle
The V-belt reducer of the swing feeder forces the motor to decelerate. Then the decelerated power is transferred to the eccentric wheel with adjustable eccentricity. The eccentric wheel drives the bottom plate to swing, and the connecting rod to swing. The ore in the hopper passes through the inner cavity of the feeding machine and discharged out of the machine at a uniform speed to ensure uniform feeding.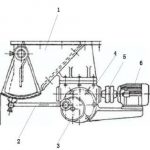 Parts: Working body, connecting rod, eccentric wheel, speed reducer, coupling, motor
Specification of Pendulum Feeder
| | | | | | |
| --- | --- | --- | --- | --- | --- |
| Model | Swinging(mm) | Swinging frequency(mm) | Max Particle size (mm) | Productive capacity(t/h) | Motor(kw) |
| 400× 400 | 0~170 | 47 | 35 | 12 | 1.1 |
| 600× 600 | 0~206 | 45.5 | 50 | 25 | 1.5 |
JXSC Other Series Feeder Machine