Russia 40 TH Crusher Plant
Hello, we need a line for the production of crushed stone with capacity of 40 T. H. The initial feeding of the river pebble in diameter up to 500 mm (it is possible to reduce). The output requires rubble 5х20, 20×40 mm.
I am in Magadan region, Zolotnoe "Natalka " We have established concrete production here, and now it is necessary to establish production of crushed stone. The main raw material will be the river pebbles, although they will be partially crushed and granita.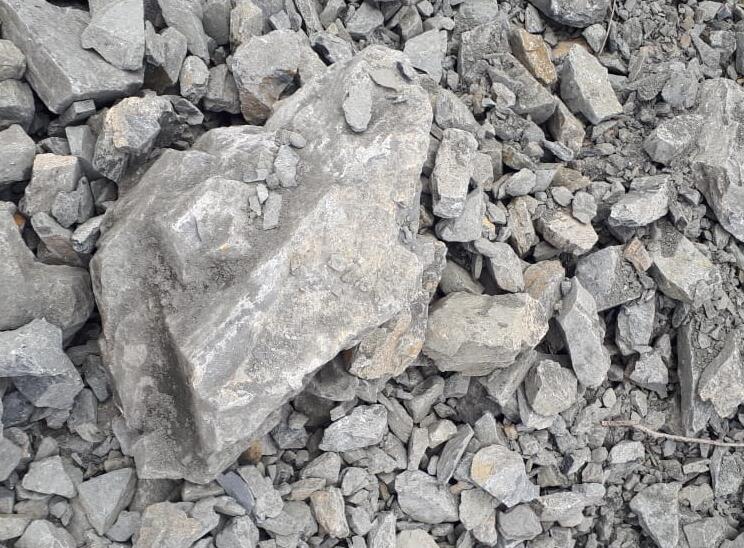 This picture from customer
The above content is from our customer who in Russia, and asks the stone crusher solution. Our engineers design the 40TH river pebble crusher plant scenario.
Primary Crusher: Jaw Crusher PE-500*750
1.Feeding size:500*750mm
2.Max feed size:425mm
3.Discharge range size:50-100mm
4.Capacity:40-110t/h
5.Power:.55kw
6.Weight:11.73t
7.Overall dimension: 1890*1916*1870mm
Fine Crushing: Jaw Crusher PEX-250*1200
1.Feeding size:250*1200mm
2.Max feed size:210mm
3.Discharge range size:25-60mm
4.Capacity:20-61t/h
5.Power:.37-45kw
6.Weight:8.52t
7.Overall dimension: 1900*2192*1430mm
Vibrating Grizzly Feeder DN380*95
1.Size of Funnel:3800*950mm
2.Max feed size:500mm
3.Capacity:96-160tph
4.Weight:4082kg
5.Power:11kw
6.Overall dimension:3882*2224*2121mm
Circle Vibrating Screen 3YK1548
1.Screen size:4800*1500mm
2.Layers:3
3.Screen mesh:3-80mm
4.Max feed size:100mm
5.Capacity:30-200t/h
6.Power:15kw
7.Vibrating frequency:750-950r/min
8.Double swing:5-9mm
6 belt conveyor B650*20
1.Belt width:650m
2.Conveying length:20m
3.Power:7.5kw
4.Conveying speed:1.25-2.0m/s
5.Conveying amount:80-120t/h
The final length of the belt conveyor will be according to the real site information.
>>>> Stone crusher machine for sale