Recently, Kenya's Montane railway extension line, the first phase of the inner-Malaysia railway track laying and beam erection work completed, the realization of the entire line through. The section is scheduled to open to traffic in October. The Nema railway abandoned the local quicksand for the sake of environmental protection and replaced it with artificial sand. The environmental benefits of this measure have been highly recognized by the relevant Kenyan authorities!
The Nema railway is the flagship project of Kenya's 2030 vision and an important part of the East African railway network, which stretches from the Kenyan capital, Nairobi, to the border city of Malabar between Kenya and Uganda. The whole journey adopts the Chinese standard, the passenger transportation design speed is 120 kilometers per hour. The first phase of the project, 120 km in length, was undertaken by the China Communications Construction Group.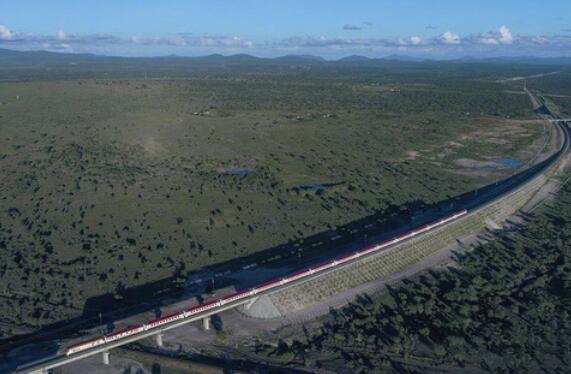 The railway passes through the Great Rift Valley Fault Zone. The geological conditions are complex, the construction of extra-large bridges and tunnels is difficult, and the Chinese builders have overcome numerous technical difficulties. It was highly praised by Mikell, chairman of the board of directors of Kenya Railways.
In addition to the high-quality completion schedule, the project also pays attention to environmental protection. The railway runs through the Nairobi National Park, using a 6.5 km bridge that spans the park and solves the problem of wildlife crossing, while the vegetation under the bridge is reclaimed.
Kenyan newspaper devoted two pages to a reporter's survey, praising the Nema Railway for environmental concerns, abandoned the local natural sand, and all use artificial sand. The report mentions environmental efforts by many Chinese construction workers: Construction Sand is produced entirely from rocks near construction sites, drastically reducing transportation costs. And the volcanic ash is "turned into treasure", saving a lot of energy consumption.
Artificial sands become more and more important. How to make artificial sand? What rock can be made of artificial sand? It refers to the sand making processing, sand plant equipment.
Artificial sand making process
There are mainly three steps of crushing, washing and screening in the artificial sand making the process. The crusher machines of crushing step may employ use jaw crusher, impact crusher, cone crushing, hammer crusher, sand maker. The artificial sand size different, the crushing equipment is different. The equipment of washing sand step is wheel sand washing machine or spiral sand washing machine. Spiral equipment washes much cleaner. Then the last step is to use sand screening machines for sand separation.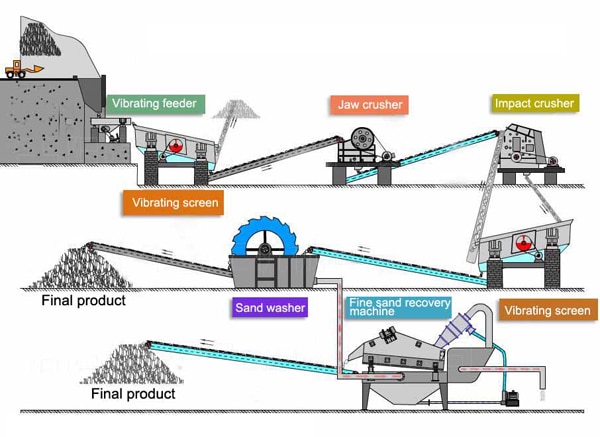 Sand plant-related equipment
1. stone crusher machine: primary crushing machine jaw crusher, fine crushing equipment cone crusher or impact crusher.
2. sand making machine and sand wash machine.
3. sand screening machine and belt conveyor.