How To Do Maintenance and Repair of Jaw Crusher?
Jaw crusher is a universal stone crusher in the mining industry.
Application: jaw crusher machine widely used in the mineral processing plant, building material industry, aggregate processing plant, roads, railways, water conservancy, chemical and so on industries. Mainly in the medium size crushing operation, the maximum compressive strength of the crushed material is 320 MPA.
Working principle of jaw crusher: the crushing chamber consists of a moving plate, and fixed plate, the pressing force from of the two plates movement will crush the rock material. It simulates the progress of the animals'jaws do the crushing operation.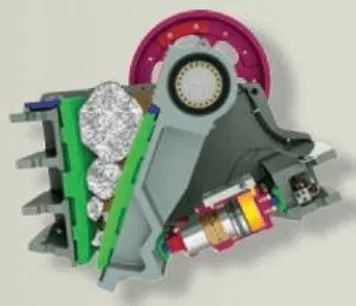 Maintenance of Jaw crusher
Shut down the jaw crusher regularly and check the machine
Check the interior parts wear condition at regular intervals, such as feeder pipe, impeller, circular guard plate, wear-resistant block, etc. Replace or repair wear parts on time.
Periodic inspection of the drive belt
The drive belt is indispensable in the jaw crush operating. It is necessary to do belt checking, adjust the tension to ensure the belt working steadily. Some jaw crusher equipped with double motor drives, so that the length of the strap should be the same as far as possible. Replace severe wear parts.
Lubrication of mechanical parts
The jaw rock crusher adopts Mobil Grease or 3 lithium grease, every work 400 hours to add the proper amount of oil; work 2000 hours to open the spindle assembly to clean the bearing; general practice 7200 hours to replace the new bearing.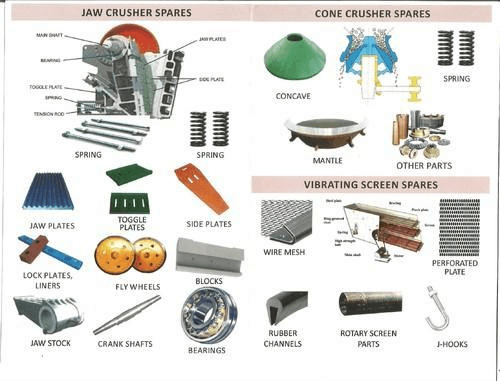 Repair of jaw crusher
There is inevitable come with fault, in addition to the correct operation of the jaw crusher, scheduled maintenance and repair must be carried out.
Minor repairs including conventional checking drive system, lubricating system, and adjust jaw plates, replace wear parts. The period about 1-3 months.
Medium repair period about 1-2 years, including replacing the toggle plate, liner, bearings.
Heavy repair generally five years, including replacing of the eccentric shaft, moving plate shaft, casting of babbitt alloys at the top of connecting rod heads.
JXSC, jaw crusher manufacturer, supply types of jaw crusher, contact us to get the latest price of the mineral processing machines, besides, jaw crusher design and crushing plant layout design services are offerable. JXSC provide spare wear-resistant parts and installation guidance.