The pebble crusher process is a plant about crushing pebble. Pebble is a kind stone of hard quality, bright color. With compressive, wear-resisting and corrosion resistance of natural stone characteristics. Also ideal green building materials. The main chemical is silicon dioxide. The crushing pebbles are widely used in industries of construction, highway, railway, bridge, water conservancy, hydropower, etc.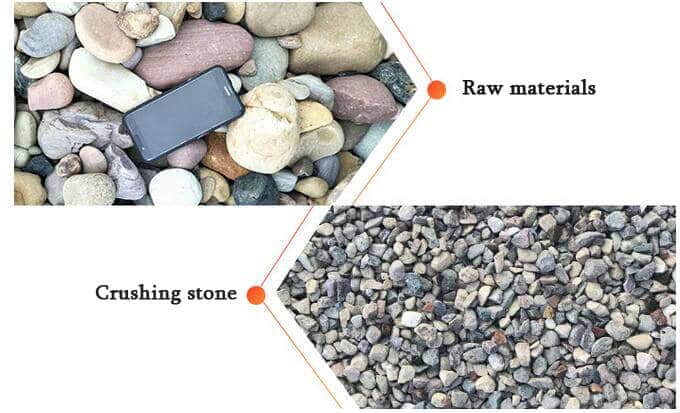 How to design a 100-200 TPH pebble crusher Process plant reasonably? We must consider the investment costs and production cost of the crushing plant. In the pebble crushing process, the wear-resisting parts such as jaw plate, board hammer and counterattack plate are very high. Therefore, the design of crushing technology, as far as possible to choose the principle of the crusher lamination equipment to reduce wear-resistant parts.
The typical lamination equipment configuration is the two-stage jaw crusher or jaw crusher + cone crusher. If the customer has a higher request to the final stone particle shape. We can configure a counter-attack to carry on the integral crushing. Thus has formed the three stages of crushing craft disposition. Three-stage crushing will inevitably lead to higher investment costs of the project. But for the long-term operation of the Stone Plant, three-stage crushing on the production cost reduction is very considerable.
For Stone materials such as pebbles, which are more difficult to crush, the two-stage crushing process of jaw crusher and impact crusher can also be adopted.
100-200 TPH Pebble Crusher Process Plant Solution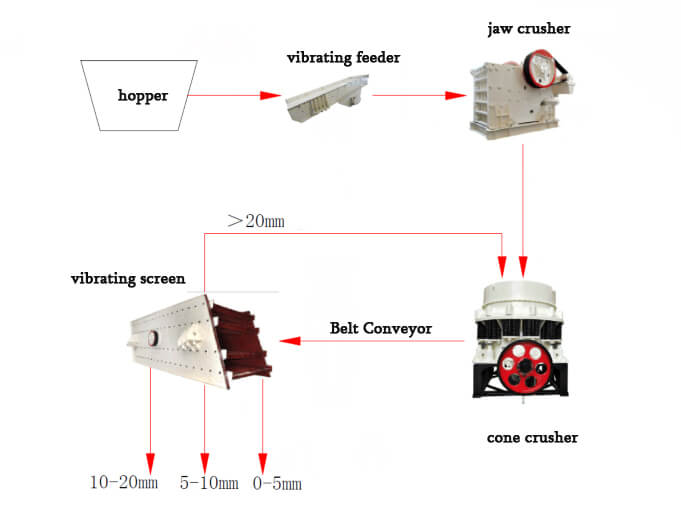 Vibration Feeder: ZSW380*95
Feeding size:300mm
capacity:150tph
speed:500-714rmm
power:11kw
Jaw Crusher: PE600*900
Feed size:300mm
capacity:75tph
power:55kw
Cone Crusher: HP200
feeding size:95-185mm
power:135-200kw
capacity:90-250tph
Belt Conveyor: DT75-800
capacity:198tph
power :7.5kw
length:15meters
Vibrating Screen: 4YD2160
layers:4 layers
capacity:80-400tph
max feeding size:100mm