Which crushers are needed in a quarry? When we know the process of quarry mining and crushing, then we can know the equipment needed for the quarry.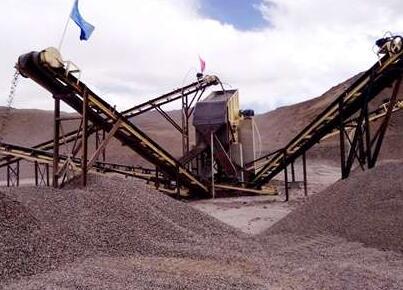 Quarry Mining
Quarry divides into the underground and open-air quarry. The open-air quarry mining which breaks the mountain stone into large size aggregated rock. The methods of quarrying are quarrying with hand tools, the use of channeling machines and quarrying by blasting.
Quarry process
Quarry process is a stone crusher plant which crushes the large rock to small gravel and sand materials. What quarry equipment does this process require?
From the quarry stone production purposes, the first need for a coarse crusher, which mine down the size of the stones for primary crushing. The crushing equipment needs to have a large feed port and has a strong crushing capacity to be competent. Jaw crusher is the preferred equipment. In order to obtain finer and better gravel or artificial sand, we need medium and fine crushers machine, such as impact, cone crusher, sand making machine, etc. The entire crushing process also needs to use the vibration feeder, vibrating screen, and belt conveyor. The vibrating feeder uniformly and continuously feeds the materials into a rock crusher. The vibrating screen is used to screen the crushed stone. The belt conveyor is the link equipment that builds the whole crushing plant and used to transport the crushed stone.
Quarry Equipment
1. Mining equipment: drilling machine, rock drill, rock grab, tunneling machine, mining shovel, air pick.
2. Crushing equipment: jaw crusher, impact crusher, cone crusher, hammer crushers machine, sand maker machine, and all of them can be made mobile crushing machine.
3. Other equipment: dryers, feeders machine, vibrating screens, belt conveyors, loaders, excavators, heavy trucks.
Morocco 60tph limestone crusher plant

Quarry crusher machine for sale

JXSC Mine Machinery Factory is a China stone quarry machinery manufacturer that produces and sales rock crusher equipment.