Granite, the main component of the continental crust, is widely distributed, hard and wear-resistant. It is not only the first choice for decorative art carving, but also a high-quality sand-making raw material. Machine-made sand processed from granite is also quite famous in construction. The main components of granite are feldspar, mica and quartz, and it is an igneous rock formed from magma below the surface. Granite has uniform structure, high hardness, high strength, weather resistance, corrosion resistance, and obvious advantages in industrial processing. It is mainly used as a raw material for high-quality building stones.
Does granite machine-made sand value high?
1. The quality of the finished product is good, and it is easy to sell
After the sand-making machine processes the granite, it is in the shape of cubes and needles with less content, which meets the national sand standards. According to the analysis, the sales price of the customer's finished product is about 50-103 yuan/ton, and the corner waste is generated during the processing. It can also realize the reuse of resources, reduce over-exploitation and alleviate the tight supply of sand and gravel.
2. Granite has a wide range of applications
The fine sand from granite can be polished or carved as a decorative plate or artwork. Medium-sized ones are often used to build bridge piers, bridge arches, embankments, harbors, legs, foundations, roads, etc. Coarse grains are rolled into gravel, an excellent concrete aggregate. Because of its acid resistance, granite is also used as an acid-resistant lining and container in chemical and metallurgical production.
The mud blocks in the manufactured sand are mainly entrained by the boulders that produce the sand. When mining the mine, the surface vegetation and mud should be removed to prevent the sundries such as weathered sand and mud from being mixed into it. During the feeding process, the block stone should be further screened by the vibrating feeder to remove the soil, and the screened soil and small pieces of gravel should be treated as waste, and cannot be mixed into the sand for use.
After the production of crushed stone, the leftovers are processed into machine-made sand or stone powder and stones, which can effectively supply the sand and gravel aggregate market and form a circular industrial chain. It not only achieved good economic benefits, but also effectively solved the problems of wast ewater pollution and resource waste.
→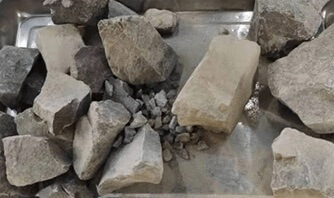 Granite          →          Granite Machine-made Sand
2. Granite sand making production line composition
1. Feeding system
According to the crushing and screening process, this system sends raw materials to each section of crusher equipment and screening machine. The equipment that completes the feeding process includes a vibrating feeder or other types of feeding equipment. In the stone production line, the feeder equipment is generally used to supply the stone
2. Crushing system
This system is the heart of the whole plant. Its job is to crush various ore raw materials into finished materials with the required particle size. A combined stone production line can be composed of multiple crushers. These crushing machines have different properties and work together to complete the crushing work of stone.
3. Screening and conveying system
This system screens the crushed ore through a screening machine. In the sand and gravel composite production line, sand and stone need to be separated, and the classified sand and gravel need to be transported to their respective sites. The equipment used in this process is generally a linear vibrating screen or other screening mechanical equipment.
3. 200 TPH Sand Making Production Line
This setup is a 200tph complete granite crushing sand making and sand washing plant, it is configured with one set vibrating feeder, one set jaw crusher, one set single cylinder cone crusher, one set VSI sand maker, three sets of vibrating screen, one set of spiral washing machine, wheel sand washer, dewatering screen, and 12 belt conveyors.
Here it is the procedures:
1. The truckload feeds raw material to grizzly vibrating feeder, over-grid granite feed into the jaw crusher evenly, then to single-cylinder cone crusher, under-grid material conveys to 1st vibrating screen.
2. 1st vibrating screen has one layer with mesh size 10mm, 0-10mm material transport to a stockpile, +10mm material goes to cone crusher by the same conveyor of jaw crusher's discharge.
3. This single-cylinder cone crusher is a fine crusher, that can crush material below 50mm, and discharge transport to the 2nd vibrating screen.
4. 2nd vibrating screen equips with 3 layers, over-screen +35mm back to cone crusher for re-crushing, middle size 5-35mm conveys to VSI sand maker for making high-quality sand, under-screen -5mm transport to the 3rd vibrating screen for further screening.
while the product from the VSI sand maker is also transported to this vibrating screen by the same belt conveyor.
5. The 3rd vibrating screen will screen out 4 final products: 0-5mm, 5-10mm, 10-20mm, and 20-31mm.
0-5mm product needs to wash, it flows to spiral sand washing machine directly, then to the second washing machine — wheel washer, the washed product goes to dewatering screen for dehydration, then transported to the product pile.
Advantages of sand making production line:
1. The product is of good quality and high grade. The product is in the shape of a cube, the content of needle and flake products is low, and the overall grade of the finished product is high, which meets the requirements of high-standard construction.
2. Wide application range. Overcoming the shortcomings of traditional sand making equipment that can only crush soft materials, it can also crush hard and brittle materials such as corundum and iron ore.
3. The output is large and batches ensure the quality of finished products. With a high degree of mechanization, machine-made sand with uniform quality can be produced in batches, and it is easier to control the quality of the finished machine-made sand to ensure the quality of the project.
4. After-sales thoughtful and thoughtful after-sales guarantee: professional installation team installation and commissioning, customer training and guidance.
5. Broad prospects for resource utilization Utilize various waste resources, sort and process tailings into artificial sand and gravel, which not only solves environmental pollution, but also improves the utilization rate of natural resources.
6. High degree of automation, low operating cost, high crushing rate, energy saving, large output, less pollution, easy maintenance, and the produced machine-made sand meets the national construction sand standard.
Application:
(1). Sand making production line equipment can be used for aggregate and artificial sand making operations of hard limestone, granite, basalt, river pebbles, smelting slag and other materials.
(2). It is suitable for a wide range of applications such as hydropower, high-speed rail construction, building materials, highways, urban construction, cultural landscapes, embankment and flood belt construction.
(3). It can also provide high-quality sand and gravel aggregates for highways, railways, high-rise buildings, municipal engineering, hydropower dam construction, port terminals, concrete mixing stations, etc.
(4). Moreover, it has increasingly become the mainstream production equipment in metal ore crushing, quartz sand production, steel slag treatment, etc. It has become the core of the machine-made sand industry and the stone-shaping field.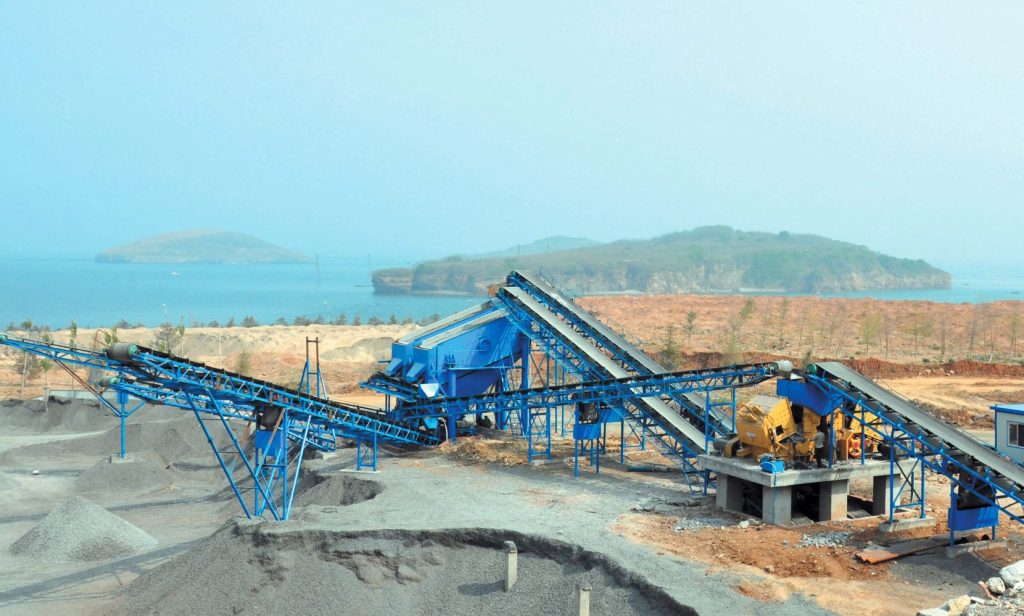 The configuration of the sand production line can be professionally and reasonably configured according to the different materials and output of the customer. We are based on the principle of reliable quality, because quality is the soul of granite VSI sand making machine and the core of granite sand making equipment. The price is more affordable, and users can enjoy the real "factory price"! In addition to providing customers with reliable quality and preferential prices, professional services, such as equipment installation and EPC services, are also indispensable. The sand and gravel industry has fully entered a new stage of high-quality development marked by green and low carbon, and a green and low-carbon management system for the national sand and gravel industry with distinctive features of "green mines, green factories, and green bases" is under construction. Our process and equipment can guarantee finished products' quality stability and controllability. Fixed and mobile crushers can be customized according to site conditions. Contact us for factory prices!