JXSC engineer designed the process flowchart of 150TPH iron ore crushing plant for South Africa customers. This stone crusher plant layout on the basis of the iron ore information that customers offered.
The information: 0-50mm materials of the raw ores are 39.42%. The density of the perlite ore is 3-4T/M3, and salt content is 15-25%, moisture content is12%. The maximum feedstock size of iron ore is 1000mm, and only a bit.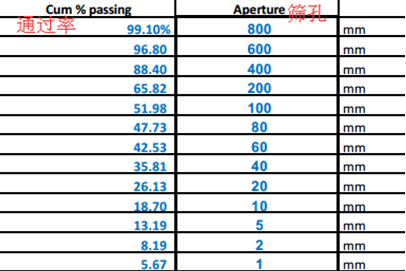 The requirements of South Africa customer: The throughput of iron ore crusher plant should reach 150TPH. And they need automatic incline vibrating feeder, semi-automation mobile jaw crusher. The particle size of the final crushing stone should be 0-50mm.
Process Flowchart of 150TPH Iron Ore Crushing Plant As Follows.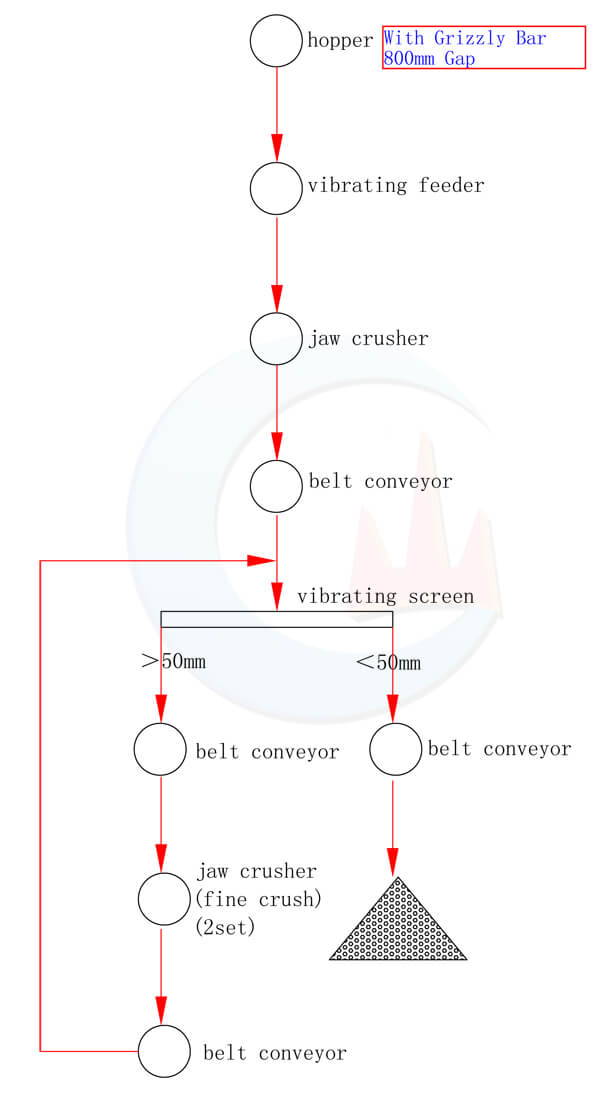 The equipment of this crusher plant: hopper, vibrating feeder, jaw crusher, belt conveyor, vibrating screen.
what iron ore
iron ores are the main raw material of steel production companies. The iron is picked out from iron ores which crushed, milled, magnetic separation, flotation, gravity separation. The iron is usually found in the form of magnetite (Fe3O4, 72.4% Fe), hematite (Fe2O3, 69.9% Fe), goethite (FeO(OH), 62.9% Fe), limonite (FeO(OH)·n(H2O), 55% Fe) or siderite (FeCO3, 48.2% Fe).
MagnetITe
Magnetite is an iron oxide ore consisting mainly of Fe3O4, and a composite of Fe2O3 and FeO. It is black-gray with a specific gravity of about 5.15. It contains 72.4% Fe. O27.6% and has magnetic properties. Magnetic separation can be used in Beneficiation, which is very convenient. But it is not easy to restore because its structure is close. It becomes hematite After a long time of weathering.
Hematite
The main element of hematite is Fe2O3, kermesinus, the specific gravity of about 5.15, it contains 70%Fe. O30%, and is the main iron ore. There are many types on the basis of the different structure, as red hematite, specular hematite, micaceous hematite, red ocher, etc.
Limonite
Limonite is an iron ore that contains ferric hydroxide. It is a general term for Goethite HFeO2 and Lepidocrocite Feo (OH). The chemical formula of its main composition has been written as mFe2O3. NH2O, which is Yellowish Brown and contains about 62% Fe, 27% O and 11% H2O with a specific gravity of about 3.6 ~ 4.0.
Siderite
Siderite is a ferrous carbonate ore, mainly of FeCO3, greenish-gray, specific gravity of about 3.8. There is a lot of calcium salt and magnesium salt in Siderite. The carbonate will absorb a large amount of heat at a high temperature of about 800 ~ 900 °C and give off carbon dioxide. Therefore, we usually roast it before adding into the blast furnace.