mobile crushing plant video
Mobile crusher plant introduction
The mobile crusher plant is a new type of mobile crushing equipment, which plays an important role in the whole production process. The equipment is a crushing and screening plant. The whole process operates smoothly, efficient and environmental protection, safe and reliable. And it can be combined with a variety of equipment, and meet the needs of different materials. In addition, the mobile crushing station has the mobility which convenient in the severe environment for stone crushing work. JXSC mobile stone crushers price concessions, short recovery cycle, low investment risk, it is worth buying.
Mobile crushing station use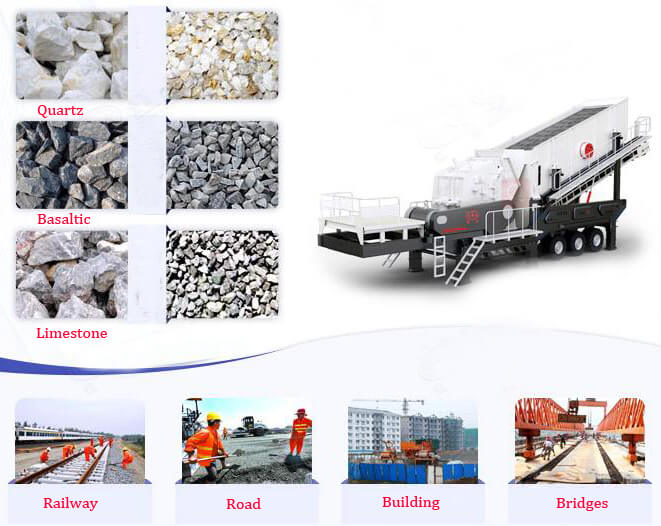 >>> complete mobile crusher plant for sale
The mobile crushing plant is widely used in building materials, highways, railways, mines, smelting, water conservancy, and chemical industries and many other sectors. The equipment can handle construction waste, river pebbles, quartz sand, granite, basalt, iron ore, limestone, quartz stone, and many other materials.
The mobile rock crusher is a kind of mining machinery equipment that first crushes the materials in multistage crushing and then screening them according to certain discharging specifications. The plant consists of a primary crushing station, secondary crushing & screening plant and belt conveyor. Each crushing station undertakes different responsibilities, which is an independent work unit.
Mobile crushing plant advantage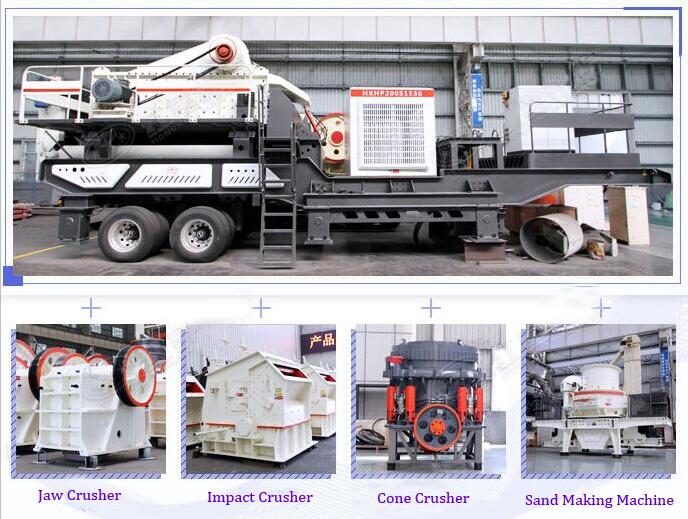 1. Advanced and stable performance
Good performance, compact structure, high screening efficiency, low consumption, low pollution, equipped with low-temperature preheating start-up settings.
2. Structural design rationalization
The mobile crusher all-rigid ship-type structure chassis, high strength, earthing ratio low, through good. In the mountains, wetlands also have a good adaptation.
3. Material wear-resistant and durable
The crusher equipment using high-strength cast steel, so the finishing process strength is stronger. Using high wear-resistant materials to reduce wear, crusher wear parts increase the service life by more than 30 %.
4. Easy to operate
Advanced Operating System, easy operation, accurate control, stepless walking speed can be achieved.
Mobile crushing plant types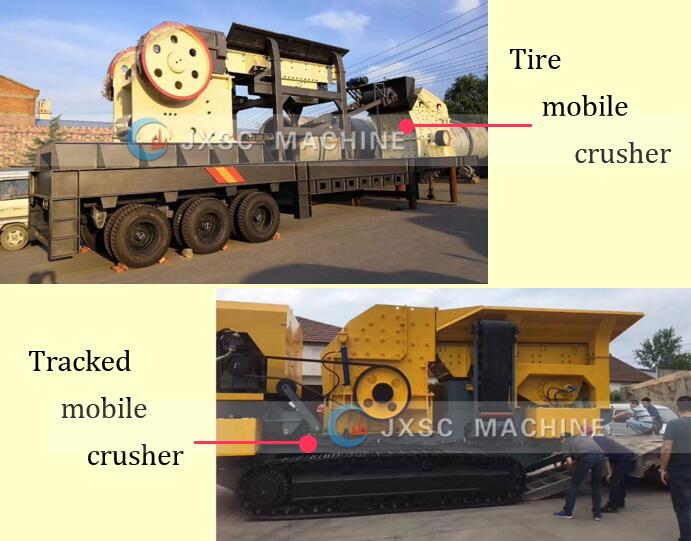 According to the different crusher machine manufacturing process, mobile crusher plant can be divided into tracked mobile crusher and tire mobile crushing station. Tracked mobile crusher crushing technology and quality is more advanced, which made up of 25 basic modules. Each module has a wealth of optional parts, according to the customer's special needs "tailor-made". The tire mobile crusher can be used for crushing and recycling of rocks, ores, massive road Tarmac and dismantled cement concrete materials. tracked mobile crusher vs tire mobile crusher
According to the different configuration can be divided into mobile jaw crushing plant, mobile impact crushing station, mobile cone crushing plant, mobile sand machine, etc. Different configuration, different production needs can meet your diverse needs.
Mobile crushing plant price
How much is a mobile crusher plant? This has always been a topic of interest to users. JXSC is a direct-selling manufacturer with a favorable price. In addition, we support the line to visit factories and test machines. Our professional engineers to help you choose to buy high-quality and low-cost, cost-effective mobile crushing station equipment.
Other stone crushers for sale: jaw crusher, impact crusher, cone crusher, hammer crusher, roller crusher, VSI crusher.