Steel slag is a byproduct of the steel-making process, which consists of the oxidation of impurities such as silicon, manganese, phosphorus, and sulfur in iron during the smelting process. It is often discarded as waste, which is very polluting to the environment and a waste of resources. Steel slag has wide use after crushing and processing, and the profit is also very considerable. It is a good investment project, and more and more people are joining this business now.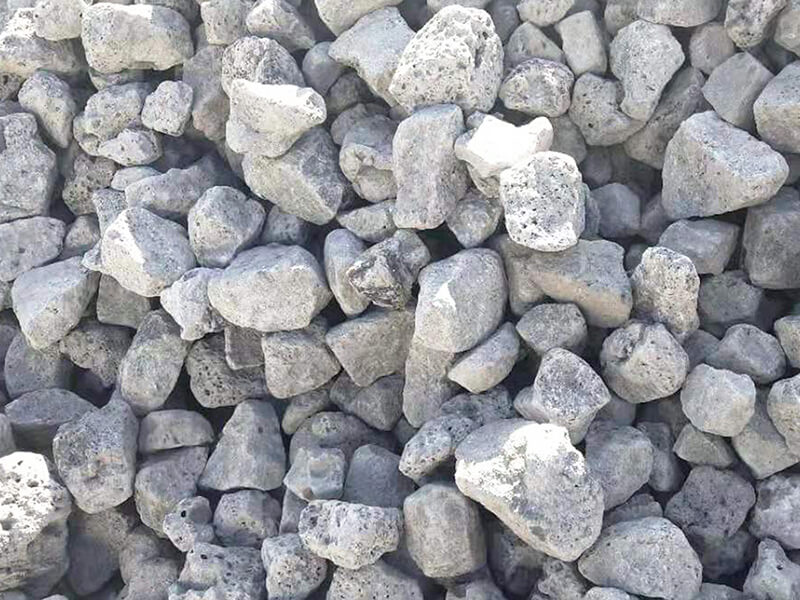 Steel Slag Processing Flow
The steel slag is uniformly sent to the jaw crusher through a vibrating feeder for coarse crushing treatment. After coarse crushing, the steel slag screen to materials of different particle sizes through the vibrating screen. If it does not meet the particle size requirements, it will go to the jaw crusher machine for crushing again.
That material meets the particle size requirements (about 10cm) are transported to a hydraulic cone crusher for medium and fine crushing treatment by a conveyor. They also need to go through screening equipment and separate into different sizes.
Those around 2cm of material directly enter the next stage, while those larger than 2cm return to the cone crusher for fine crushing. The next step mainly depends on actual needs. If the required finished product is gravel size, it enters the iron removal process; If it requires fine powder, put the material into the grinding mill for powder. After the particle size meets the requirements,  the material goes to a magnetic separator for the following process.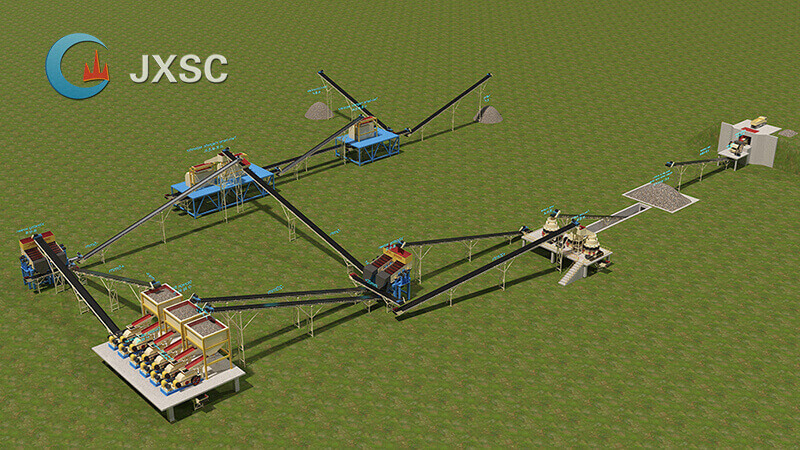 Steel Slag Processing Equipment
1. Jaw crusher – strong-crushing ability, stable and reliable.
It is suitable for high-strength rock ores not exceeding 280MPa for medium and fine crushing, especially for those hard and strongly corrosive materials, with a production range of 1-1000t/h.
2. Cone crusher – high crushing efficiency, automatic and intelligent
It is a high-performance stone crusher mainly used in the second and third-stage crushing processes of metal mines and construction sand and gravel processing. Due to its strong crushing capacity and large output, it is used for crushing medium and hard materials.
3. Impact crusher – heavy-duty rotor, hydraulic lifting
Widely used in fields such as highway construction, water conservancy engineering, construction gravel, and sand-making processing, it is very suitable for coarse crushing, medium crushing, and fine crushing operations of various soft and medium hard rock ores.
Steel slag grinding mill is a custom grinding equipment developed based on the unique performance of steel slag. It is suitable for industries such as refractory, chemical, metallurgical, glass, and grinding operations with high requirements for the uniformity of finished products after grinding. In recent years, it has had wide application in the sand-making industry for construction sand, such as artificial stone sand, various ores, or rocks. The grinding mill is for the clinker steel slag after hot soaking processing, and after crushing, adjusting the discharge port to get the required material.
          Advantage
 Reliable performance. It adapts well to the features of poor grindability and high iron content of steel slag, and the equipment works well.
High yield, good quality, and more economical. The steel slag grinding machine adopts custom transmission and lining plates, and the produced steel slag powder has high fineness. The specific surface area of the finished product can reach over 450-550 ㎡/kg, with good activity. It is suitable for cement mixture and concrete admixture.
 Advanced technology, better energy-saving effect. Adopting advanced steel slag grinding machine technology, the power consumption of the ton steel slag micro powder system is 20% lower than that of conventional processes. At the same time, the entire production line adopts a DCS central control system, which has a high degree of automation and is easy to operate.
Steel slag treatment usually adopts a closed-loop process. After crushing, grinding, dry magnetic separation, and wind classification we will get four products with high production efficiency, good quality, and high added value.
In addition to some recyclable components, the steel slag's physical and chemical properties are suitable for industries such as cement and construction. Steel slag needs crushing and grinding before use. Low phosphorus and high alkalinity (high calcium and magnesium content) steel slag is a substitute for steel-making auxiliary materials such as fluorite.
The purpose of proceed steel slag beneficiation is to recover useful iron-containing components, including bulk iron, granular iron, and fine iron oxide. Due to the strong magnetism of the above useful elements, the process of steel slag beneficiation is magnetic separation, and the required equipment is a magnetic separator. During the magnetic separation of steel slag, the magnetic separation process divides into dry magnetic separating and wet magnetic separating. Dry magnetic separation mainly recovers bulk iron, and wet magnetic separation recovers granular iron and magnetite.
Before dry magnetic separation, it is necessary to crush the steel slag. The operating equipment is jaw crushers, cone crushers, impact crushers, etc. After crushing, use magnetic pulleys for pre-selection, selecting tailings with no or low iron content, and then start the next step of the coarse concentrate product operation.
Steel slag containing large amounts of iron is relatively easy to select, and the granular iron in steel slag is also relatively easy to separate by using low-intensity magnetic separation equipment. When processing, magnetic separation varies from thick to fine, and from strong to weak.
For processing granular iron products, due to the thick particle size of the granular iron, it is difficult to grind it to fine material. It needs to pay attention to the grinding time during beneficiation to prevent the unnecessary circulation of coarse iron in the grinding system.
For steel slag, selecting the granulated steel slag and then recycling the iron concentrate will make it reduce its value. Although the steel slag after selecting metallic iron contains a certain amount of iron tetroxide and iron trioxide from the appearance, due to the complex composition of steel slag, this part of the mineral is embedded in fine particles and has a complex relationship with the embedding of gangue minerals. From the perspective of grinding cost, the value of recycling this part of iron is not worth it. When converter slag is used in cement manufacturing, the contained iron is a beneficial component that can use as a raw material for iron correction, so there is no need to grind to process beneficiation.
With the continuous development of the sand-making industry, waste resources have also had a market. Nowadays, with various mechanical equipment and technologies, this waste after processing has wide applications in multiple industries. This steel slag may seem like a waste, but it is a treasure to investors. Steel slag contains many trace components, and after processing with mechanical has wide application. JXSC provides a complete set of sand processing equipment. We will design the process based on your requirement. Welcome to inquire!