50-80TPH River Stone Crusher Plant Information
Client Requirement
Raw Material: River Stone
Capacity: 50-80TPH
Customer mine Country: Ecuador
Max Feed/Input Size: <425mm
Output size: 0-9.5mm, 9.5-12.7mm,12.7-19mm,19-25.4mm
50-80TPH River Stone Crusher Plant Flow Chart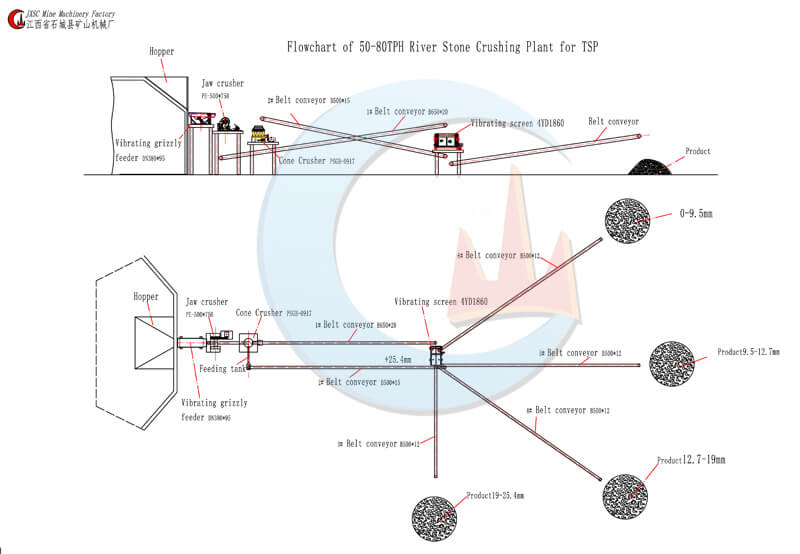 Download The Crusher Plant Flow Chart PDF
The Plant Equipment List
2. Jaw crusher: PE-500*750
Max feeding size: 425mm

Discharging range size: 50-100mm

Capacity: 40-110TPH

Motor power: 55kw
3. Symons cone crusher: PSGB-0917
Types: Standard Coarse Type
Max feeding size: 150mm
Capacity: 59-163TPH
Motor power: 75kw
Discharging range size: 13-38mm
4. Vibrating grizzly feeder: DN380*95
Max feeding size: 500mm
Capacity: 96-160TPH
Motor power: 11kw
Size of funnel: 3800*950mm
5. Vibrating screen: 4YD1860
Max feeding size: 100mm
Capacity: 60-300
Screen size: 6000*1800mm
Layers: 4
Screen Mesh: 3-80mm
Motor power: 30kw
Vibrating frequency: 750-950r/min
Double swing: 5-9mm
6. Belt conveyor: B500*15,B650*20,B500*12
7. Electric cabinet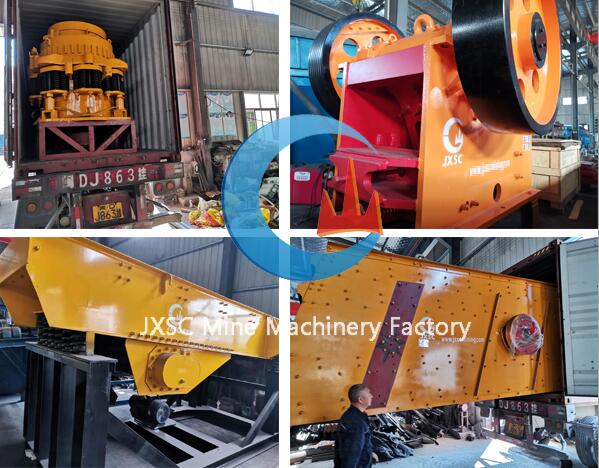 Now, all the equipment of this crushing plant is sent to our client. It needs some time to arrive in Ecuador. I will share the pictures with you after the client's feedback.
Notes:
1. Services (installation, test run, training):
The supplier can provide basic drawings and schematic drawings of equipment installation. The domestic technicians will be provided for free to guide installation and debugging, and the buyer will provide technicians with room and board. The buyer shall prepare the necessary auxiliary materials for installation.
2. Quality guarantee:
The equipment is guaranteed for one year. In the warranty period, due to the quality of the product manufacturing, manufacturers free warranty (except wearing parts).