As a solid waste in the coal market, coal gangue belongs to hard black-gray rock and has lower carbon content than coal. At present, the crushing and technology of coal gangue is perfect. Its recycling value in the construction and chemical industries is astonishing. The finished sand made from coal gangue has uniform particle size and good particle shape and has wide application in infrastructure construction. It is a lightweight aggregate for coal gangue cement, concrete, refractory bricks, and other building materials, with a wide range of uses. So can we crush coal gangue into sand? What area will the coal gangue sand used in?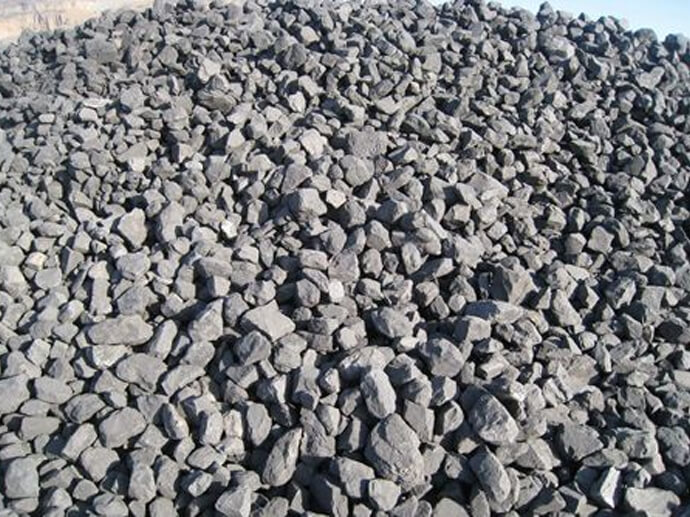 Coal Gangue Application
For making various brick products
Take 60 percent of the coal gangsters, and then add flour ash, clay, and water. After a series of brick-making processing technologies, we will get high-intensity coal gangue bricks. And the coal gangue itself comes with a certain amount of heat. The use of coal gangue-made bricks will reduce the use of coal and reduce the cost of brick-making.
For making calcine Kaolin
Kaolin is a non-metal mineral. It is a chemical raw material used by dozens of industries like paper-making, ceramics, rubber, chemicals, and coatings. The content of kaolin in coal gangsters is as high as 70%. Therefore, coal gangsters are usually called coal-based kaolin rocks. After purifying them, it is a high-quality raw material for kaolin production, and the economic value doubled instantly.
Making special-purpose cement and high-quality concrete
After crushing coal gangue, carbon pre-selection and activation treatment are for producing living alumina and silicon oxide and used as active mixing materials for cement. The content of silicon dioxide, iron oxide, and aluminum oxide in coal gangue is rich. After crushing, it is for producing special-purpose cement such as Portland cement (with a ratio of about 20%), volcanic ash cement (with a ratio of 20-50%), and clinker cement (with a ratio of about 50%). Using coal gangue as aggregate has a certain degree of cementitious properties. Mixing with gangue sand and Portland cement, the concrete produced is more sturdy and sturdy than ordinary concrete.
Coal gangue for making sodium silicate
Coal gangue contains a large amount of silica, which can reach over 60% in areas with high content. Crush coal gangue into small particles and react with a hydrochloric acid solution in a 1:2.15 mass ratio in a corrosion-resistant container. After a series of professional extraction and processing processes, it is for producing sodium silicate.
Used for producing new environmentally friendly fertilizers.
Coal gangue contains an amount of carbonaceous shale or siltstone, 15% -20% organic matter, and abundant nutrients required for plant growth. After crushing and grinding, it mixes with superphosphate in an appropriate proportion, and an amount of activator and water is added to produce a new type of environmentally friendly fertilizer.
In addition, the processed coal gangue is suitable for chemical product preparation, power generation, etc.
Coal Gangue Crusher Machine
The coal gangue crusher can not only crush materials such as coal gangue, but also crushing materials in construction industries such as slag, cement, river pebbles, and other industries. More importantly, the materials crushed by coal gangue crushers have a wide application in industries such as metallurgy, building materials, chemicals, mines, highways, railways, water conservancy, chemicals, and concrete mixing stations. So, what is the equipment used to handle coal gangue?
Coal gangue jaw crusher – coarse crushing
The coal gangue jaw crusher is a coarse crushing equipment. The characteristics of this equipment when processing coal gangue are a high crushing ratio, large bearing capacity, smoother operation, convenient maintenance, and fewer faults.
Coal gangue impact crusher, coal gangue roller crusher – medium and fine crushing
The coal gangue impact crusher mainly crushes coal gangue in medium and fine sizes. The new heavy-duty rotor has higher crushing efficiency and comprehensive benefits. The processed product is cubic, without tension and cracks, and the particle shape of the product is stable and better;
The coal gangue double roller crusher uses the principle of squeezing and rolling to crush the coal gangue, which has a longer service life of vulnerable parts, low loss, high production efficiency, simple structure, convenient maintenance, and low operating cost.
Vertical compound crusher for coal gangue – fine crushing
The vertical compound crusher for coal gangue can achieve more crushing and less grinding, making it ideal fine-crushing equipment for energy conservation and consumption reduction. Its main feature is a straight tube crushing chamber with high output, a special water-cooled structure for crushing high-temperature materials, high efficiency, energy conservation, and stable operation. Suitable for crushing operations of medium to hard ores, such as medium to soft iron ore, sandstone, gypsum, blast furnace slag, coal gangue, lump coal, metallurgical solvent raw materials, etc.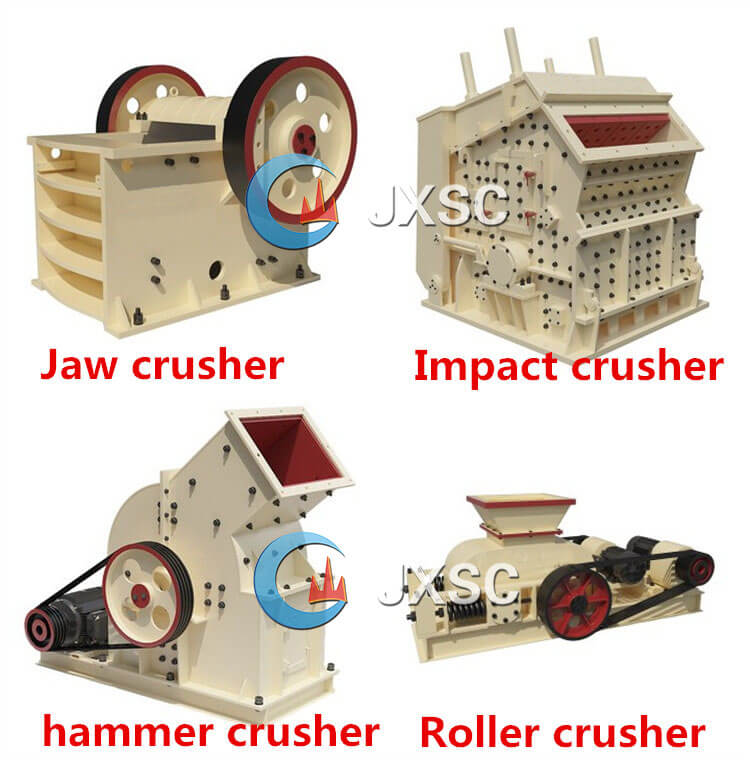 Coal Gangue Crushing Process
Firstly, although coal gangue belongs to a type of solid waste, its raw material particle size is large and cannot go directly to the sand-making machine. It needs to go through primary crushing to get small particles before undergoing sand-making treatment. For the crushing operation of large ore blocks, we mainly use jaw crushers with deep crushing chambers and large crushing ports. During the production process, coal gangue is crushed into small particle materials. The downtime during production is short, maintenance is convenient, and environmental performance is good.
Secondly, although the jaw crusher crushes large coal gangue into small particles, its finished product size still does not meet the processing requirements of the sand-making machine. It still requires intermediate crushing operations. Due to the low hardness of coal gangue, the equipment for crushing operations is an impact crusher, which adopts a hammerhead structure. The material is repeatedly struck and crushed between the crushing chamber and the hammerhead. In the production of coal gangue, the advantage of impact crushing is that its finished product has good particle shape, uniform particles, and no powder or needle shape. It will better meet the material requirements.
Finally, the coal gangue processed by the impact crusher directly put into the sand-making machine for crushing and shaping operations. The sand-making machine is the equipment for machine-made sand, with many models, and different models are for various production needs. During the processing of coal gangue, this machine has two feeding methods: central waterfall and peripheral feeding. The combination of these two methods can ensure the quality of finished sand, improve production efficiency, and reduce wear. In addition, the overall sealed production makes the equipment more environmentally green and energy-saving in coal gangue processing.
Coal gangue is generally a black-gray rock with a Mohs hardness of 3-7 levels. Based on the characteristics of the material, the large coal gangue crusher equipment includes jaw crusher, heavy hammer crusher, mobile crusher, etc. It is recommended to consider selecting equipment and designing based on the size of raw materials, production capacity, budget, finished products, and site. We can provide various mining equipment including lab machines, large stone crushers, etc. Welcome to consult JXSC's professional engineers to get the quotation based on your requirements. We will design a sand-making and crushing production line flow chart for you.