The mobile crushing plant consists of a mobile crusher and a mobile vibrating screen, which includes the primary crushing station, the secondary crushing screening station, and the belt conveyor. Mobile crushers and mobile vibrating screens at different positions are working units, The belt conveyor is responsible for transporting and stacking the crushed material at every station. It is suitable for working in mines, building materials, highways, railways, and other industries, which can complete the crushing and screening, and get the final product as required. According to different raw material types, land scale, and final product size requirements to adopt various stone crushers and screen machines, etc.
Features:
Wheel mobile crushing plant is a popular equipment among sand quarry stone factories. It is convenient to move from one place to another plant with good mobility. It also eliminates the complicated installation process during the stone crushing processing, cutting expenses and saving time.
At present, jaw crusher, impact crusher, cone crusher, heavy hammer crusher, VSI sand making machine, etc. These machines can all equip with the mobile wheel crushing plant. The factory will design an appropriate complete mobile crushing plant based on the hardness of raw material, input material size, output material size, the investment operation site scale, and the customer's budget for this business.
Wheeled mobile crushing plants are suitable for crushing various hard rock and stone ore materials, such as granite, basalt, marble shale, sandstone, quartz stone, limestone, iron ore, bronze ore, manganese ore, coal gangsters, non-ferrous metals, pebbles, and construction waste for urban demolition.
We can drive the wheeled mobile crushing plant directly to the stone field for stone crushing and screening operation, which will reduce the transportation cost for the raw material, and the adjusted crushing and screening system controls the final product particle size, which directly meetsthe customer's requirements. It is suitable for small and narrow terrain operations, for the effect of crushing processing is significant.
The mobile crushing plant has reliable, convenient operating, and high efficiency and energy-saving characteristics.
1. Mobile Jaw Crusher Plant
Mobile jaw crusher is a welcoming stone rock-crushing equipment. Especially for materials processing in metallurgy, the chemical industry, building materials, hydropower, etc., In which the working place often needs to be relocated. Multi-configuration forms of stone-crushing plants will be adopted according to the types of processing raw materials, land scale, and finished material size requirements.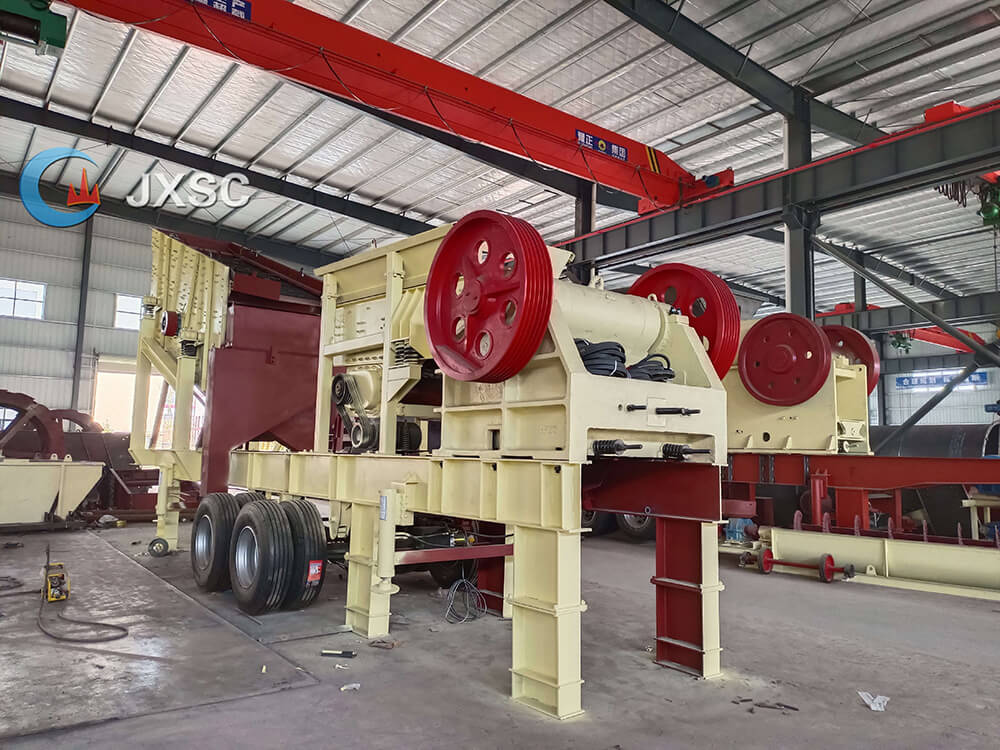 Mobile jaw crusher advantage:
High-quality casting forging reliability performance
High-quality casting jaw, large eccentricity distance heavy forging bias shaft, high-rotating inertia cast flywheel, and strong power combined with reasonable speed.
Easy maintenance and high working efficiency
The improvement of equipment structure, crushing cavity, move jaw motion, and speed parameters, which makes reasonable inertia crushing strokes bigger.
Durable and big crushing strength
It provides sufficient equipment strength and durability and reduces maintenance costs. The crushing efficiency of the same power consumption is higher, and the customer's return on investment is better.
Reliable and convenient maintenance
The mobile jaw crusher machine technology is mature, the operation and maintenance become simple and easy, and it has good adaptability and reliability for transportation volume, material particle size, and abrasion ability. The integration unit configuration and installation make maintenance more convenient.
2. Mobile Cone Crusher Plant
Wheeled mobile cone crusher is suitable for processing frequent relocation operations in metallurgical, chemical, building materials industries, etc., especially for the high -liquidity material processing, such as construction waste, application materials are various, and the market utilization rate is very high.
Mobile cone crushers are widely used in fine stone crushing operations. In the production operation of gravel materials, according to different stones' nature and final product application to produce higher hardness and finer quarry product.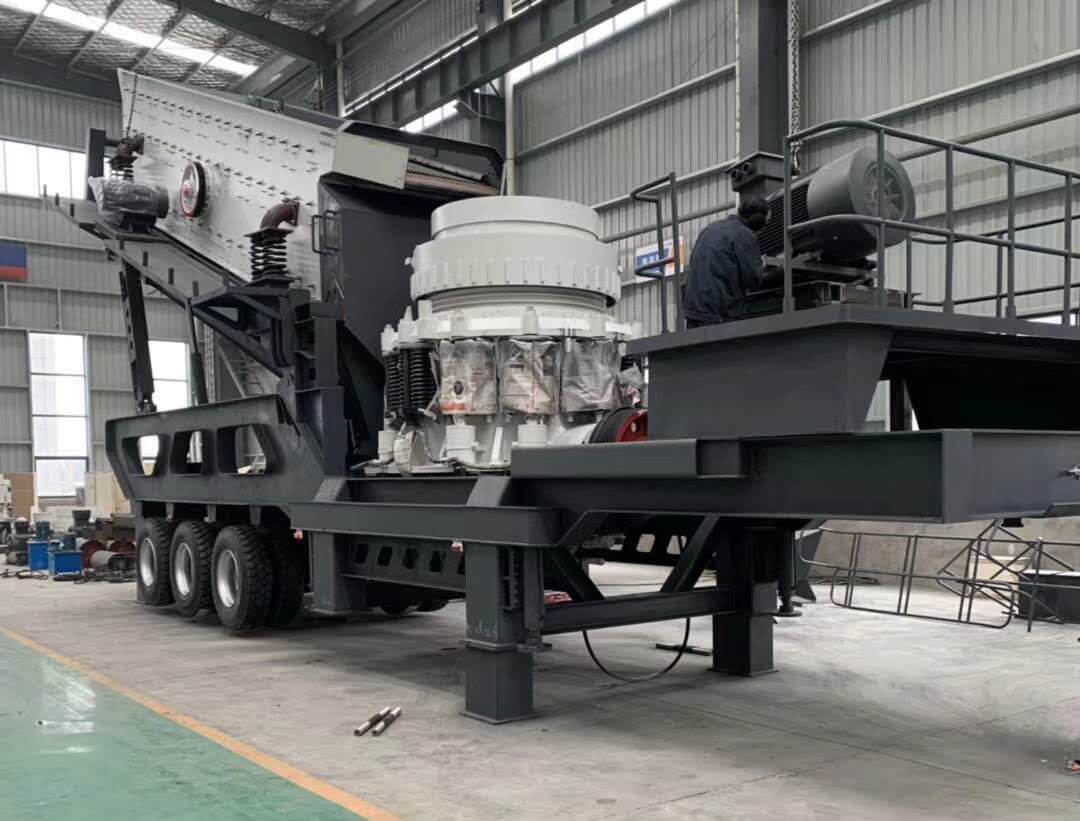 Main advantage:
High efficient and direct operation
Whether it is a single-machine operation, a dual -machine or a third-level joint machine operation, every crushing station is an independent working unit. They can complete their different work reasonably match with high efficiency, and reduce the transportation costs for raw materials.
2. With scientific and stable performance
Cone crusher, equipped with high-performance multi-cylinder cone crusher, high crushing efficiency, multifunctional and excellent crushing product quality, light, reasonable structural design, and excellent crushing performance. It can work as a fine crushing machine and produce the fine size sand product directly.
3. Stable operation and convenient maintenance
The technology of the cone crusher has been very mature, the cone crusher is easy to operate and repair, and has good adaptability and reliability for transportation volume, material particle size, and abrasion-ability. The integrated unit configuration crushing plant is convenient and reasonable for installation and maintenance. In addition to supplying power to the unit, the diesel generator in the integrated unit configuration can also supply power to the processing system.
4. Green operation, environmental production
The cone crusher adopts the principle of static pressure. After two vibrations, the equipment vibrates less, and the noise is low. It creates a green and environmentally friendly sand and gravel production plant since the cone crusher has mature technology with convenient maintenance.
3. Mobile Impact Crusher Plant
Mobile impact crushers can equip with a vibrating feeder and a belt conveyor, or equip with a vibrating feeder, vibrating screen, and several belt conveyors as a complete set crushing plant. It is suitable for fine crush processing and crushing materials like limestone, gypsum, pebble, gravel, etc.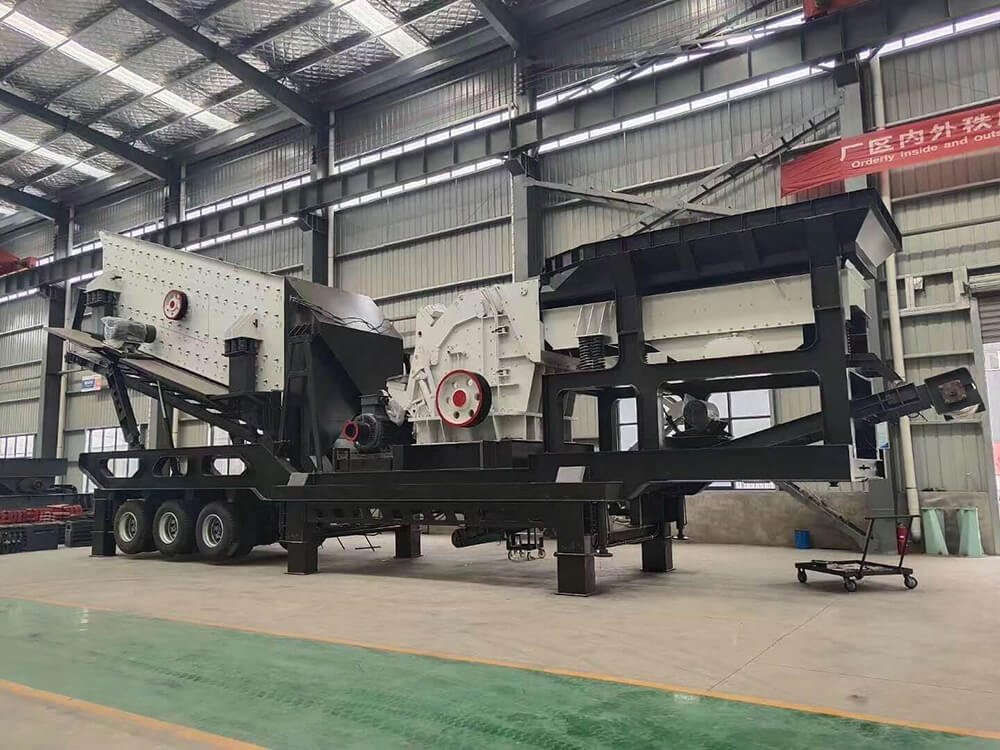 Advantage
Wheel-type mobile impact crusher has the advantage of being lightweight, small volume, especially suitable for narrow venues operation.
It integrates process equipment such as feeding, crushing, and transportation. With the improvement of the technological process, It has excellent crushing performance in rock crushing, aggregate production, and open-pit mining. Through the combination of different crushing models, a powerful crushing operation line was formed to complete the processing operation with multiple demands.
This stone crushing plant can climb a steep hill to meet the crushing requirements of mines, hydropower stations, coal mines, and other projects.
Convenient transportation, tire walking, no damage to the pavement, equipped with multi-functional genus and wide adaptation.
The whole machine adopts all-wheel drive, which can realize in-place steering, standard configuration, quick-change device, and has perfect safety protection function, especially suitable for narrow and complex working areas.
We can provide various type mobile crushing plants for you, mobile type, crawl type, compare to the crawl-type mobile crushing plant, wheel type crushing plant meet the client's requirement at a cheaper price. Besides mobile jaw crushers, mobile impact crushers, and mobile cone crushers, JXSC also provides mobile heavy hammer crushers, Mobile VSI sand-making plants, mobile vibrating screens, etc. If there are any mining machines you need, warmly welcome to inquire,Contact us online to get the factory price!