Overview
JXSC Mine Machinery Saw-tooth wave jigger concentration machine belongs to a type of energy-saving gravity separation equipment, which is developed according to the law of layer theory of jigger bed stratification, and on the basis of traditional jigger. The performance of saw-tooth Jig has reached the domestic advanced level, and is one of the ideal devices in energy-saving gravity separation. When processing the open-pit mines, the saw-tooth wave jigger is a key machine with the principle of gravity separation. Its pulse curve is like saw-tooth waveform to make rising water faster than the dropping water; enhanced the loose of bed, eased the inhaled role, so that heavy particles in the mineral can fully settlement, greatly improving the sorting capacity and recovery rate of equipment.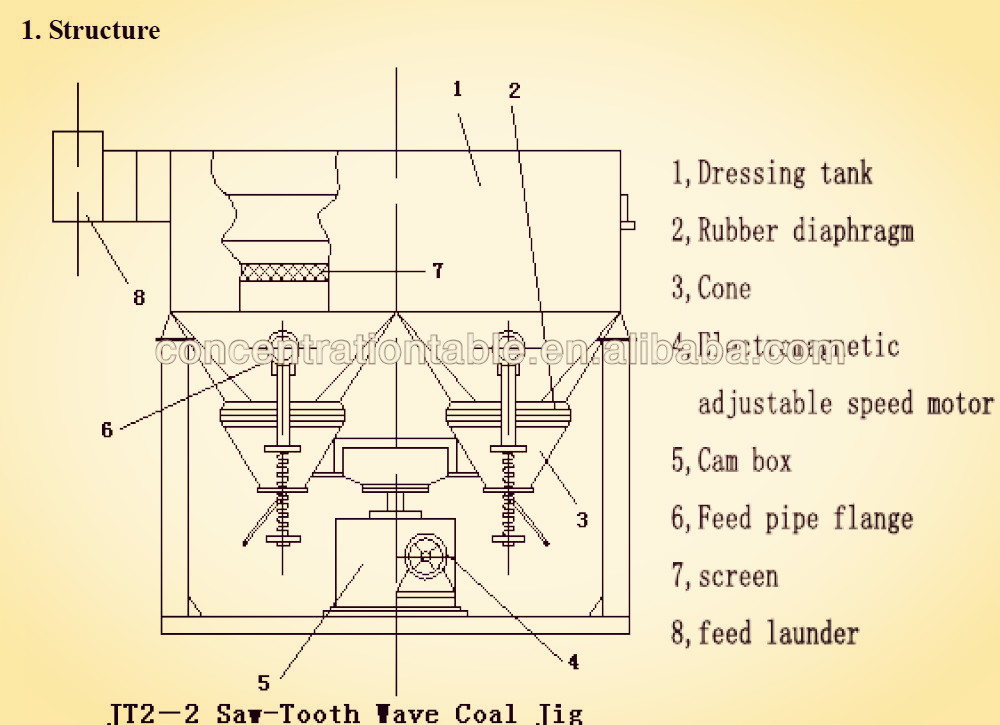 Application of Jigger Machine
JXSC Mine Machinery Saw-tooth Wave Jigger is capable of dealing with almost full sizes of mineral materials and very fine material. They can achieve a good result in processing such as placer gold, tantalum-niobium, titanium, tungsten, iron, tin, hematite, cope, manganese, barite, zirconium and chrome etc. More and more prospectors prefer use the Jigger Machine in Coal Mining, so It also plays a very important role in coal separation.
Advantages & Benefits of Jig machine/Jig Concentrator
High capacity

,

High

concentration ratio and high recovery

Fabricated with highest quality material

Easy to install, operate and maintain

Water conservation ,Saving water 30-40% than ordinary jig.

The pulsation speed very easy adjusted by regulator

Suitable for roughing and desliming
Jigger Machine in our workshop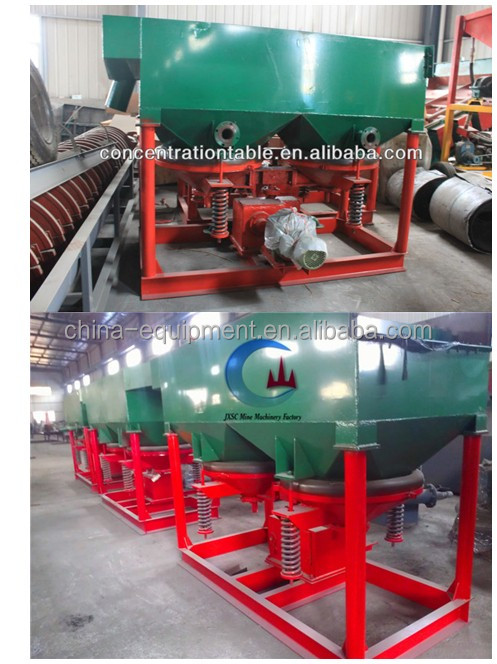 On Site Operation from JXSC customers
Professional After-sales Service System
Specifications
Client Site
Rock Gold Project for Nigeria Client: Processing Capacity 40t/h, Vibrating Screen + Hammer Crusher + Jig Machine + Shaking Table.

100tph Coltan Processing Project for Uganda client:
Inquiry
Please enter your demand such as Raw material type, Capacity, Feeding material size, Final product size. To become our quality clients will have access to a 2%-10% discount of contract!