500TPH Canada Limestone Crusher Plant
The Limestone Crusher plant powered by JXSC Machine Factory has been put into production in Canada, this production line has an output of over 500 tons per hour.
General Information of Limestone Crusher Plant
1.Main equipment as follows:
Jaw crusher, impact rock crusher, vibratory feeder, single-cylinder cone crushers, vibratory screen.
2. Material: limestone, cobblestone.
3. Capacity: 500-600TPH
4. Short Description of Working Flow: Jaw crusher is mainly used for coarse crushing links, responsible for the hard pebbles, limestone, granite and other minerals into small pieces of stone material.
Sand making machine is used for fine crushing, crushing small stone directly to the size of sand and stone, vibrating screen is responsible for screening out the sand and stone that meets the requirements, the sand and stone that does not meet the requirements is sent back to Vsi sand making machine for further crushing until the demands are met.
5. Feature of limestone crusher: The production line can produce many kinds of different stone materials at the same time. The finished stone has rounded shape, better grain size, multi-rhombus body, and wide use.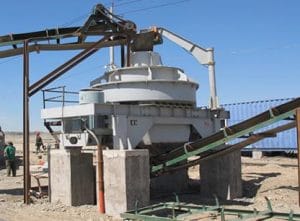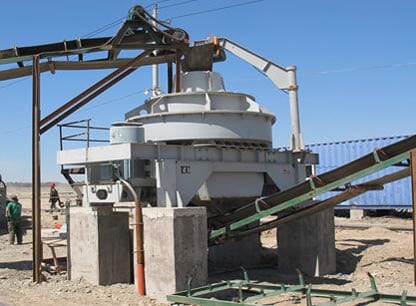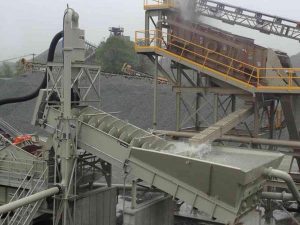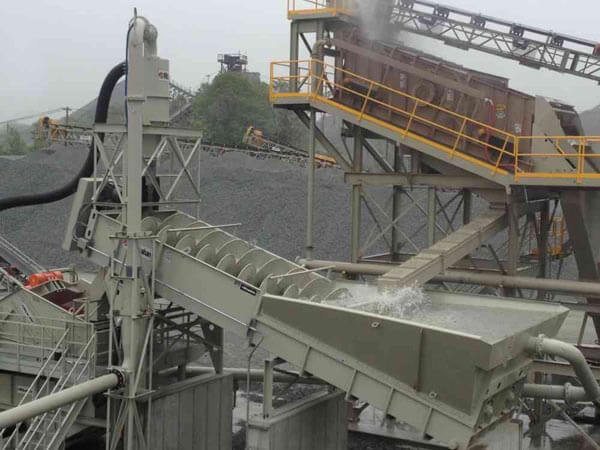 Canadian customers use the country's rich natural rock resources, such as pebbles, limestone, stone, sand-making equipment, set up a 500THP stone production line, mainly for limestone, pebbles processing and crushing. In this stone production line configuration, the European jaw crusher is specially developed by JXSC for crushing stone used in the construction of highways, railways, airport runways, etc. It can crush pebbles, limestone and other minerals and large pieces of material of medium size, is hard, strong abrasive materials of large crushing equipment; the use of sand machine is a new generation of sand-making Equipment It has unique rotor structure and is one of the star products in the field of stone shaping and machine sand. It can further finely crush the coarser cobble limestone and make the finished stone finer in size and more uniform in size.
The pebbles and other rocks treated by the Canadian customer's production line can generally meet the requirement of building materials, and have been directly used in the construction of Canadian highways, railways, and other major engineering projects.
Related JXSC Stone Crusher Plant
>>>>200-300TPH Gabbro Crusher Plant In Katar
>>>>JXSC 31.25TPH Ophiolite Crusher Plant In Oman
>>>>40TH River Pebble Crusher Plant In Russia
>>>>100TPH Concrete Crusher Plant In Botswana
>>>>20TPH Limestone And Dolomite Crusher Plant In Chile
>>>>10TPH Limestone Crusher Plant In Essex
>>>>65TPH Limestone Crushing Plant In South Africa
>>>>75TPH Limestone Crusher Plant In South Africa
>>>>100-120TPH Granite Crusher Plant In Nigeria
>>>>120TPH Granite Production line In India
>>>>200 TPH Granite Crusher Plant/Sand Plant Layout In Nigeria
>>>>200TPH Granite Sand Plant In Nigeria
>>>>250T/H Granite Crusher Plant In Nigeria
>>>>450TPH Granite Crushing Plant In Nigeria
>>>>30TPH Mobile Stone Crusher Plant In Rwanda
>>>>40TPH Rock Crusher Plant In Bangladesh
>>>>85T/H Riverstone Crusher Plant In Chile
>>>>100TPH Iron Ore Crusher Plant In Laos
>>>>150TPH Iron Ore Crushing Plant In South Africa
>>>>12.5TPH Sand Making Plant In India
>>>>150TPH Sand Washing Plant In Philippines
>>>>500TPH Sand Making Plant In India